Capital Market for the people!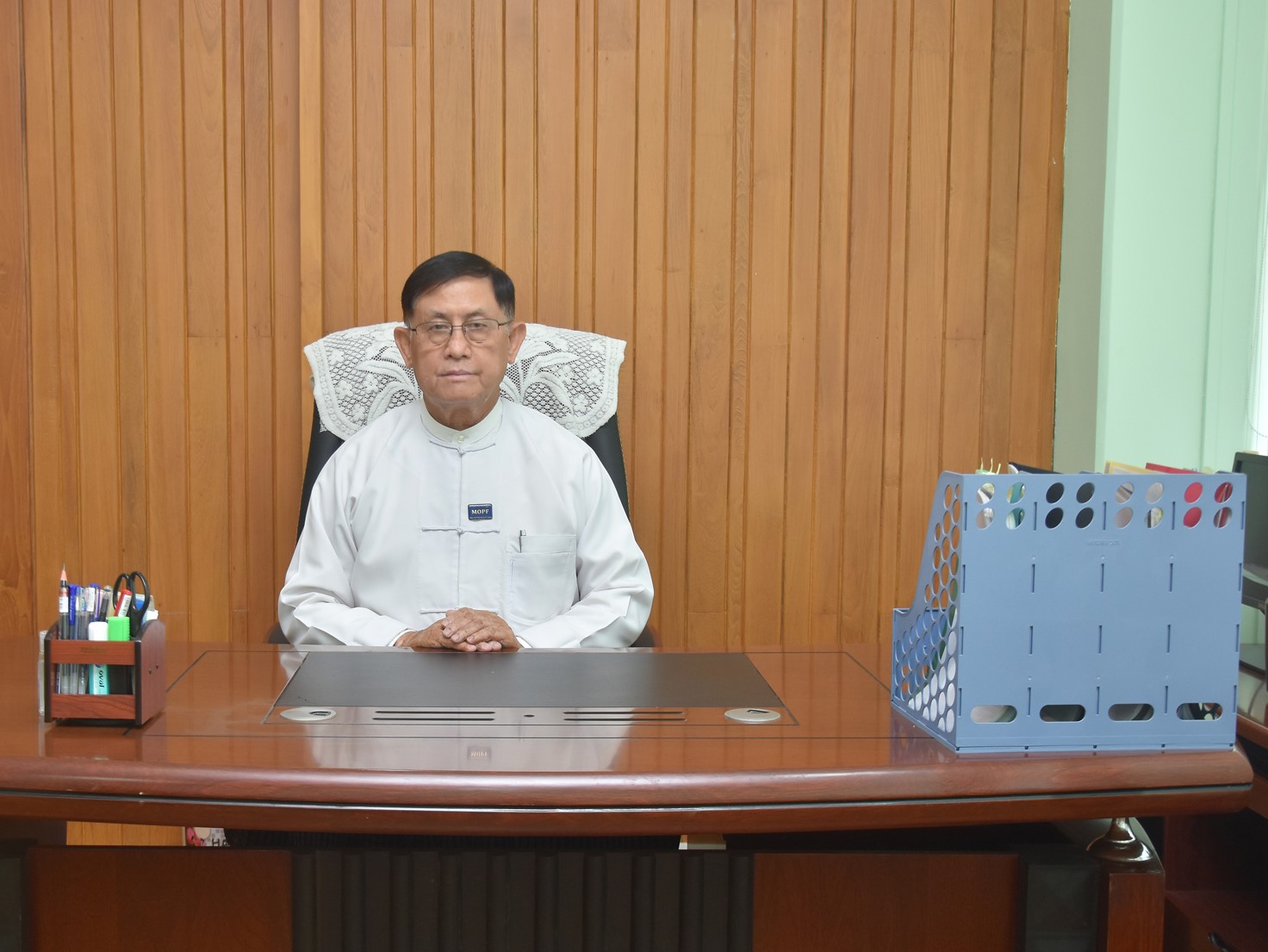 Chairman Message
The office of the Securities and Exchange Commission was opened on 24 February 2015 and endeavored to open the first-ever Yangon Stock Exchange in Myanmar.
Although the Yangon Stock Exchange was successfully opened on 9th December 2015, the First Myanmar Investment Public Co., Ltd (FMI) could start shares trading on 25th March 2016 over two months of opening Yangon Stock Exchange. The second listed shares trading of Myanmar Thilawa SEZ Holdings Public Co., Ltd (MTSH) was started on 20th May 2016 and the third listed shares trading of Myanmar Citizens Bank Ltd. (MCB) was started on 26th August 2016 , ... Read More
Vision and Mission

Vision of SECM
Towards dynamic and regulated Myanmar Securities market, developing together with the world's.

Mission of SECM
To maintain fair, secured, liquid securities market, protecting the investors and raising the national economy
Investors

Information for Local investors To Participate in Share Trading at Yangon Stock Exchange
From 25th March of 2016, local investors both individual and ... Read More

Information and Statistics on Foreigners' Participation in Share Trading at Yangon Stock Exchange (Investment Opportunities for Foreigners)
From 20th March of 2020, foreign investors both resident/ non-resident ... Read More
Market Data
Today's Summary [ 01/12/2023 ]
| Index Name | Close | Change | % Change | Open | High | Low | Trading Volume (Shares) | Trading Volume (MMK) | No. Of Listed Companies | Market Cap. (mil MMK) |
| --- | --- | --- | --- | --- | --- | --- | --- | --- | --- | --- |
| MYANPIX | 363.2 | -0.59 | -0.16% | 361 | 363.79 | 361 | 2,041 | 5,322,150 | 8 | 685,052 |
Index Chart
Name
Close
Change
% Change
Open
High
Low
Normal Trading
Block Trading
Total
No. Of Listed Share
Market Cap. (mil MMK)
Share
Value
Share
Value
Share
Value
FMI
8,700
-100
-1.14%
8,700
8,800
8,700
128
1,113,900
-
-
128
1,113,900
33,109,694
288,054
MTSH
2,900
+0
+0.00%
2,850
2,900
2,850
741
2,113,850
-
-
741
2,113,850
38,929,150
112,895
MCB
7,100
+0
+0.00%
7,100
7,100
7,100
0
0
-
-
0
0
10,400,986
73,847
FPB
1,550
+0
+0.00%
1,550
1,550
1,550
160
248,000
-
-
160
248,000
29,664,613
45,980
TMH
2,450
+0
+0.00%
2,450
2,450
2,450
0
0
-
-
0
0
12,823,224
31,417
EFR
2,050
+50
+2.50%
2,000
2,050
2,000
410
820,500
-
-
410
820,500
19,977,223
40,953
AMATA
4,900
+0
+0.00%
4,900
4,900
4,900
10
49,000
-
-
10
49,000
10,497,598
51,438
MAEX
1,700
+50
+3.03%
1,650
1,700
1,650
592
976,900
-
-
592
976,900
23,804,946
40,468
Grand Total
2,041
5,322,150
-
-
2,041
5,322,150
179,207,434
685,052
YSX Daily Market Data by Listed Companies